Let's start building your Sway Factor™!
Stand out. Stay relevant. Be in demand.
In today's hyper-connected, social-centric global marketplace, competition is tougher than ever.
Marketers compete for brand awareness
Talent leaders compete to attract the best hires, and keep them
Sales teams compete for more referrals and new deals
Emerging leaders compete for their next promotion
To win, you've got to be smart. Hustle. Have a strong product or service. Be a great place to work. But that's just the ante.
Today's winners have a high Sway Factor. They know how to promote themselves as leaders and subject matter experts. They make an amazing first impression, both online and off. They behave in ways that attract opportunities, talent, and leads.
Sima's Keynote Presentations and Consulting Solutions are designed to help you successfully increase your Sway Factor and create demand for who you are and what you do.
"I had the great pleasure of securing Sima Dahl as a speaker on two occasions at Orbitz, first at our Customer Advisory Board meeting and more recently at the Orbitz Women's Leadership Group meeting in November. Sima is very dynamic and always an engaging speaker but her impact on the Women's Leadership Group was especially helpful in terms of increasing visibility across the organization. She is a superb marketer and I highly recommend her work!" 
— Jan Lofgren, former VP of Account Management & Deployment, Orbitz
Check out Sima's Most Popular Programs
More than a talk on personal brands, Sima delivers a total event experience that drives audiences to action for the success of both their business and for themselves.
Retain Top Talent:

Honor Diversity & Inclusion
High-potential leaders that know how to market themselves within your enterprise not only add greater value to the business, they stay longer. Invest in diverse talent and everyone wins.
Generate Referrals & Drive Sales Sales
Harness the power of social selling. Leaders who position themselves as subject matter experts on LinkedIn generate more referrals and close business faster. Period.
Create Sticky Employer Brands to Win the War on Talent
Fill your talent funnel faster by turning your employees into new-hire magnets. Their personal brands are an extension of your business brand – make them work in your favor.
Catapult Your Career and Earn a Seat at the Table
Know your strengths, set your intentions, and start opening doors for yourself by communicating your potential with every interaction.
Raise Brand Awareness with Content
Transform sales leaders and staff into brand ambassadors. If you can show them how to repurpose your organization's content marketing assets online, you will exponentially increase your return on marketing investment.
Want Sima at Your Next Big Event?
"Thank you, Sima. We were all so energized when we left the meeting. You were exactly what the doctor ordered!"
— American Marketing Association, Richmond
An innovative thought-leader with power-packed content, Sima is the spark that starts the change you want to see.
Energize and engage your team with Sima's strategic, dynamic training created with your goals in mind.
Solve the business problems you are facing with Sima's groundbreaking approach to generating demand.
"In a complex organization like United Airlines, being able to promote your skills, abilities, and interests is critical for career progression. The personal branding training we rolled out to high potentials has given them the knowledge and confidence they need to proactively manage their careers. It's been so successful that we've offered a similar program to the 3,000 members of our management association as part of a broader retention strategy." 
— Ellen Sistovaris, Director, Leadership Development, United Airlines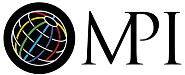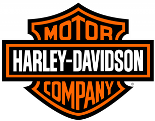 American Marketing Association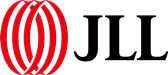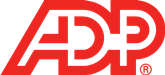 Let's start building your Sway Factor™!