What Can You Do?
What's one thing you can do today to chase your dreams, create your own success? Who can you call to bounce ideas around? What skills do you need to hone? What self-limiting beliefs do you need to release?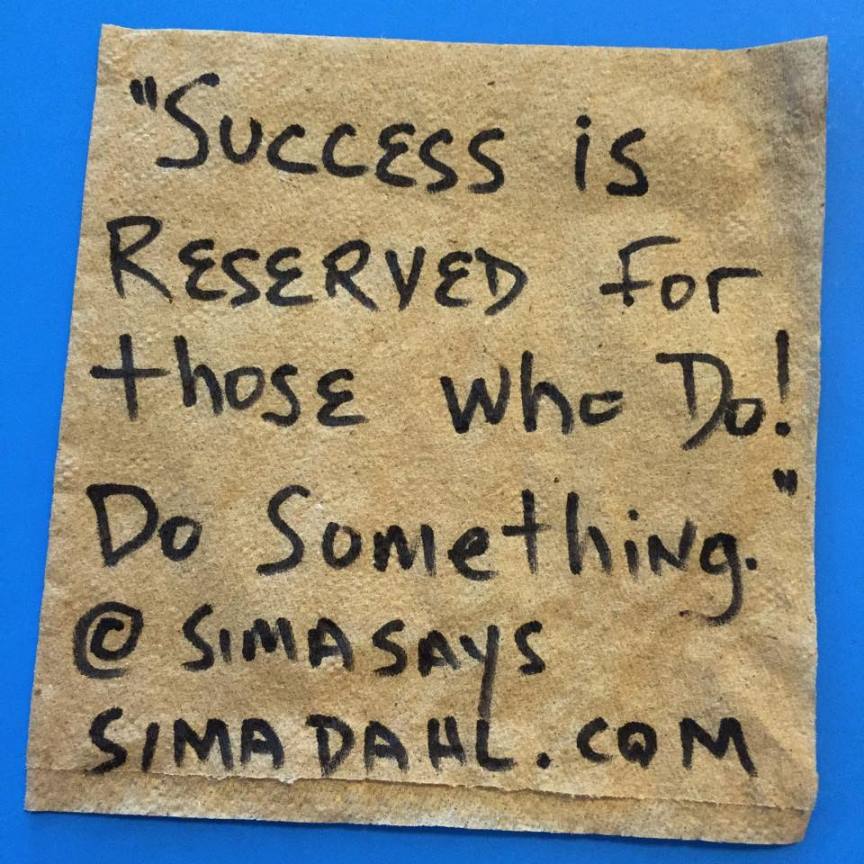 Tweet about it here: Success Is Reserved For Those Who Do! @simasays #cocktailnapkinquote#personalbrands#swayfactor
Action Verbs Lead to Success
Remember personal branding and social networking are ACTION verbs!